Great Eats: Miami, Florida
Miami, Gateway to the Americas, is blessed with a spectacular array of cultures and locales that truly make it one of the world's most fascinating dining destinations. From glitzy South Beach and artsy Coconut Grove, to old world Coral Gables and the new Design District, culinary adventurers will find an endless lineup of colorful and innovative restaurants to match any mood. Next time you're in town try out one of these local faves…
Miami, Gateway to the Americas, is blessed with a spectacular array of cultures and locales that truly make it one of the world's most fascinating dining destinations. From glitzy South Beach and artsy Coconut Grove, to old world Coral Gables and the new Design District, culinary adventurers will find an endless lineup of colorful and innovative restaurants to match any mood. Next time you're in town try out one of these local favs…
Michael's Genuine Food & Drink--Homegrown 30 Northeast 40th Street 305.573.5550 www.michaelsgenuine.com/miami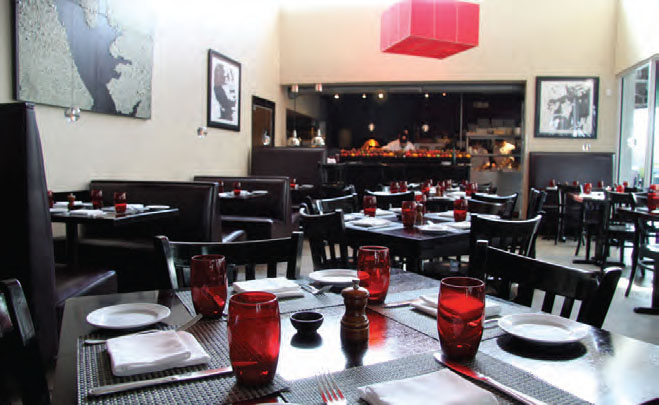 This unpretentious café has gained a reputation for its fresh, seasonal New American cuisine — as well as for putting the Design District on the map as Miami's hot new dining destination. Michael Schwartz, owner and chef, was honored in 2010 with the prestigious James Beard Foundation Award for Best Chef: South. From snacks to extra large entrees, Chef Schwartz creates innovative dishes for lunch and dinner, organizing them by the size of the plates. Prices are reasonable, so you can make this a stop for a quick bite or a three-course dinner.
Joe's Stone Crabs--Seafood-11 Washington Avenue 305.673.0365-www.joesstonecrab.com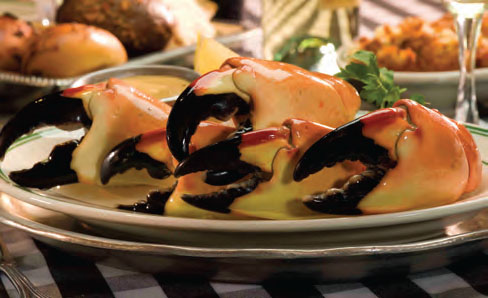 No visit to Miami is complete without a trip to Joe's Stone Crabs. This South Beach favorite has been an area fixture since 1913 and as the name suggests, it is the place for stone crabs! Open for lunch and dinner during the stone crab season (October 15th to May 15th), Joe's is also open for a short summer season from May 18th to July 31st, but only for dinner. Of course the crabs are the main event, but don't miss Joe's sweet potato fries or heavenly key lime pie! Even with several spacious dining rooms and efficient service, expect a bit of a wait as this restaurant is notoriously popular. Have a cocktail at the bar and take the opportunity to see and be seen!
Ortanique on the Mile--Tropical-278 Miracle Mile-305.446.7710 www.cindyhutsoncuisine.com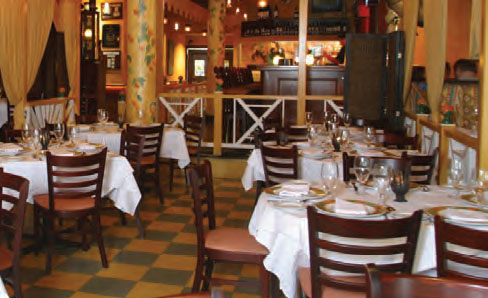 Listed as one of the top 10 restaurants in Miami, Ortanique on the Mile is for lovers of flavorful, tasty tropical cuisine. Highly-acclaimed owners/chefs, Cindy Hutson and Darius Shirley, create what they call "Cuisine of the Sun," dishes infused with the spices and aromas of the Caribbean. The focus is on seafood; however there is a wide rage of choices on the menu, like jerk pork chops and rum-braised short ribs. The tropical desserts are a cultural expedition in and of themselves. After a lunch or dinner in this lively restaurant, take time to stroll around picturesque Coral Gables.
CVI.CHE 105--Peruvian-105 North East 3rd Avenue-305.577.3454-www.ceviche105.com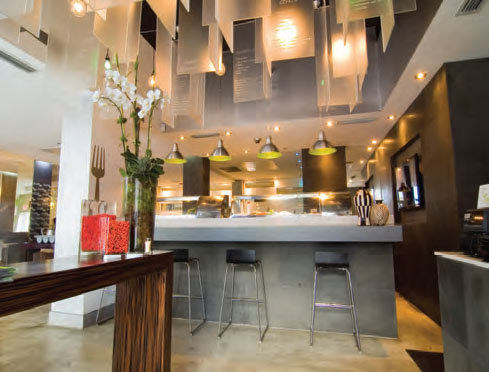 CVI.CHE 105 invites diners to experience exquisite dishes infused with Chef Juan Chipoco's unique style and passion for his homeland, Peru. Located in downtown Miami, within walking distance from Bayfront Park, as well as a short drive from the Performing Arts Center and American Airline Arena, this modern, chic restaurant has a reputation for great service as well as delectable food. Lovers of ceviche (typically made from fresh, raw fish marinated in citrus juices) will enjoy the varied selection on the menu.
Havana Harry's--Cuban/Latin-4612 South Le Jeune Road-305.661.2622-http://www.hharrys.com/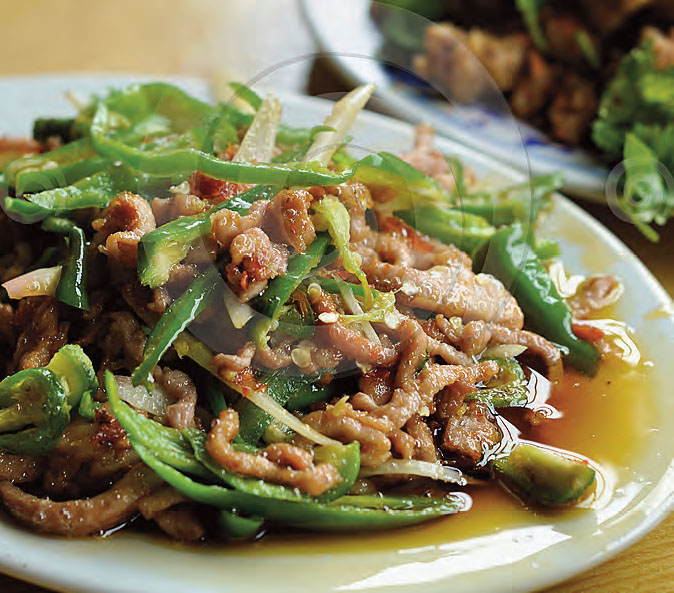 Havana Harry's is an unpretentious modern restaurant that features delectable Cuban/Latin American at a great price. An ideal place for family gatherings, the servings are substantial, so bring an appetite! The guava chicken and lechoncita (shredded pork and grilled onions with mojo sauce) are regular favorites!