The Top 5 Beaches In The World
Based on our travel agents' own experiences and those of their clients, here are the Top 5 Beaches in the World...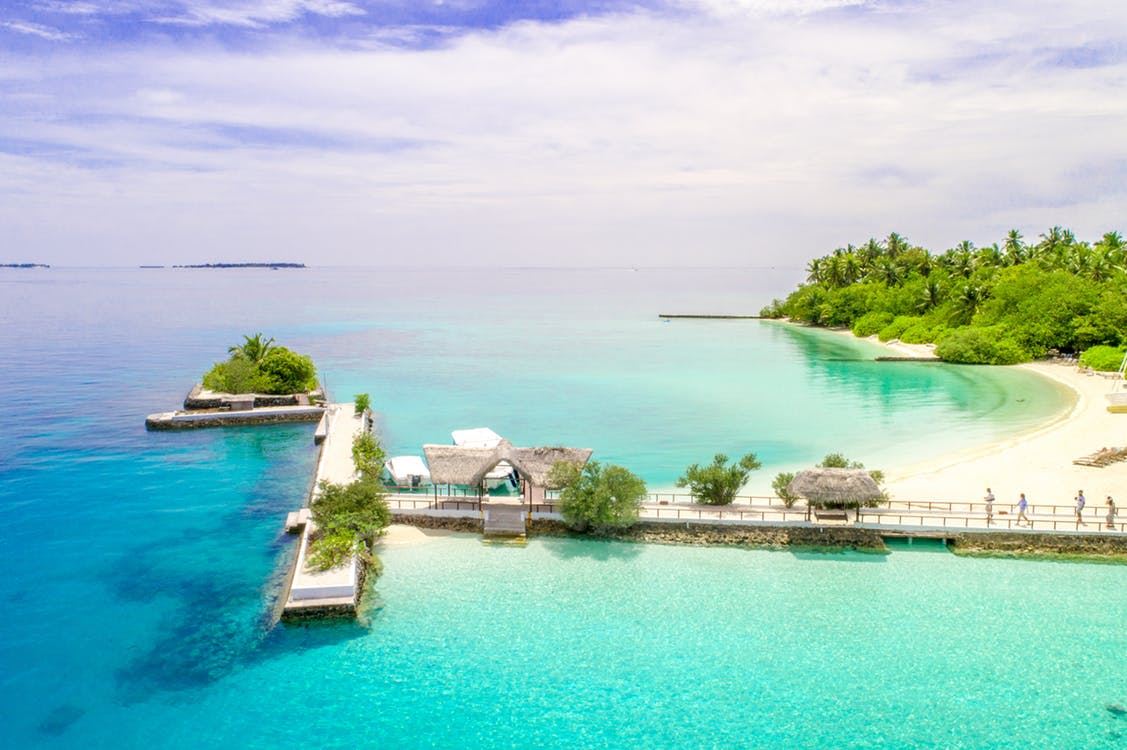 Sun, sand, and surf— the three essentials to the perfect getaway! To help you find the beach vacation of your dreams, we enlisted the expertise of our travel experts to help narrow down the best, most breathtaking beaches whether you're in need of a little romance, high-energy water sports action, or just plenty of pure relaxation. Based on our travel agents' own experiences and those of their clients, here are the Top 5 Beaches in the World...
1. Grace Bay | Providenciales, Turks and Caicos Islands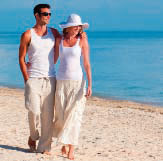 Electric-blue water, endless powder-soft white sand beaches, and dramatic sunsets — welcome to Grace Bay! Located in Providenciales (Provo to locals), the largest city on the Turks and Caicos Islands, Grace Bay's stunning combination of pristine natural beauty and spectacular array of luxury hotel accommodations and villa rentals, spas, and restaurants makes it a top pick among the world's very best beaches. Grace Bay's 12-mile stretch of ivory white sand on Provo's north coast is simply divine and is world-renowned for its colorful sea life, shallow snorkeling trails, and unforgettable sunsets. Grace Bay's extensive shoreline makes it easy to find a private spot far from the crowds, even during the peak December to April season. And an astounding variety of outdoor activities are available including scuba diving, snorkeling, swimming, fishing, parasailing and windsurfing. Whether you're in need of romance or family fun, Grace Bay, offers the premier beach getaway.
2. Siesta Beach | Siesta Key, Florida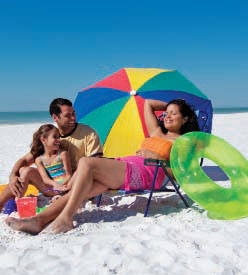 The moment your feet sink into its sparkling, sun-kissed sand, you'll know Siesta Beach is unlike any other beach. Located on Siesta Key—an eight mile long barrier island off the coast of Sarasota — the beach is blessed with the world's finest white sand and continues to retain the elegant, tropical charm of old-Florida. The sand on Siesta Beach is 99% pure quartz, making it cool to the touch. It has received numerous awards including the 1987 Great International White Sand Challenge (in which its sand was scientifically proven to be the world's finest, whitest beach sand) and "The Best Sand Beach in America" (The Travel Channel, 2004). Easy-going waves, dramatic sunsets, and an endless list of water activities, volleyball, nearby restaurants, shops, and accommodations add to the beach's allure and make it an ideal vacation spot for both couples and families. Shallow water near the shoreline and year-round lifeguard protection provide peace of mind for those with little ones.
3. Matira Beach | Bora Bora, French Polynesia
We'll just get straight to the point with our next pick, Matira Beach. Located on Bora Bora, one of the many lush and magical islands that make up French Polynesia in the South Pacific, Matira Beach is surrounded by what most people would agree to be the world's most romantic backdrop. Of course, it only makes sense then why Matira Beach has one of the most relaxing atmospheres with its stretch of pure-white sand, brilliant sunsets, and bright turquoise water. But don't confuse this candle-lit serenity and array of intimate hotels and over-the-water bungalows with boredom— there are plenty of activities within a few minutes drive or bike ride from Matira Beach. Adventure seekers can choose from an extensive menu of adrenaline pumping thrills such as shark-feeding expeditions, diving tours, and half-day Jeep tours through Bora Bora's picturesque interior. And with its shallow sand bottom lagoons, the island provides numerous snorkeling spots where manta rays, eagle rays and over a thousand species of tropical fish can be experienced up close.
4. Arashi Beach | Noord, Aruba
The beaches of Aruba are widely considered to be among the cleanest, widest, and most spectacular in the southern Caribbean. Secluded, but easily accessible, Arashi Beach's half mile stretch of powder-fine, sugary white sand on Aruba's northwestern tip is surrounded by warm azure water and a lunar-like, desert landscape making it feel worlds away from the more crowded resort beaches to the south. Calm surf, abundant sea life, and a mostly sandy bottom make this an inviting beach for swimming and snorkeling. There are no restaurants, changing areas or other facilities on Arashi Beach—in place, what you will find is a quiet and unspoiled environment that has escaped commercialization. Arrive early in the day so you can take advantage of one of the large beach huts dotting the shore. For the most fantastic views of the island, consider taking a quick day trip to the nearby California Point Lighthouse. The historic lighthouse is a scenic trademark of Aruba and offers flawless views of the island's rolling sand dunes and rocky coral shorelines.
5. Perissa | Santorini, Greece
At the southern part of Santorini lies Perissa, a charming seaside village with majestic views and more than four miles of beach comprised of smooth, black volcanic sand. Backed by dense tamarix trees, Perissa's dark shoreline presents a striking contrast against the Aegean's clear sapphire water. While the town largely caters to tourists from across the globe, it remains Santorini's best beach area and has a relatively vibrant nightlife and dining scene. The budget-friendly village offers low-cost hotels and apartments, cafés and tavernas, and a campsite. Late-night beach bars are far away from the village, so most accommodations are void of any noise or disturbances. Overall, the atmosphere on this part of Santorini is low-key and laidback. Just remember that in the heat of the afternoon the sand on the beach can become quite hot, so flip-flops or sandals are a necessity. If you can pull yourself away from the beach for a couple hours, a visit to Perissa's magnificent five-domed Church of the Holy Cross is certainly worth the trip.