A Suite Sensation: Elevating the Group Travel Experience
Traveling with loved ones and friends can be source of joy, or one of the most miserable times of your life if not properly planned. In fact, just the idea of organizing a group trip is enough to make one sweat, especially when trying to find cost-effective solutions that don't compromise on comfort and luxury. Luckily, there's a brilliant way to make this daunting task much easier, all while keeping the experience budget friendly for everyone in your crew.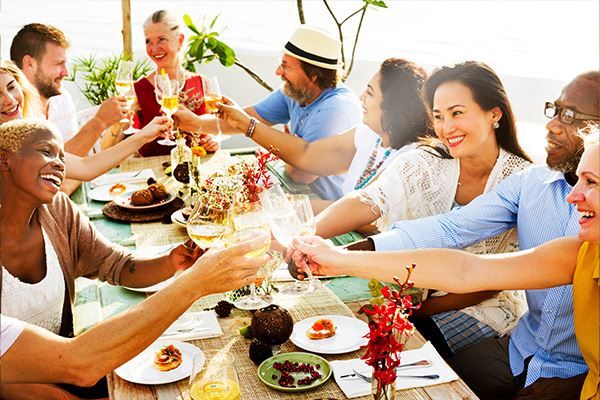 Traditionally, group travel has meant booking multiple rooms which can quickly add up and bust your budget. But why settle for ordinary when you can have extraordinary? Suites designed to accommodate groups offer an affordable option without compromising on luxury. Imagine the thrill of reveling in lavish amenities together while still keeping expenses in check. By pooling resources and sharing the cost of a suite, your group can savor the opulence of luxury accommodations at a fraction of the price.
One of the most significant advantages of opting for group-friendly suites is the sense of togetherness it fosters. Unlike staying in separate rooms scattered across a hotel or resort, a suite allows your group to remain interconnected. Bonding becomes seamless as you relax, dine, and share experiences in your own private space, creating a "home away from home" atmosphere. This not only enhances the joy of the trip but also strengthens the ties that bind your group.
Of course, the last thing anyone wants on a group trip is to feel cramped or uncomfortable. Group-friendly suites are designed with ample space to ensure everyone enjoys a restful stay. From multiple bedrooms and bathrooms to spacious living areas, these accommodations offer a level of comfort that is simply unmatched. Whether you're traveling with family, friends, or colleagues, everyone will have their own space to unwind, ensuring a relaxed and rejuvenating trip for all. Many of these accommodations come equipped with exclusive amenities such as private pools, Jacuzzis, or dedicated lounge areas, elevating your experience to a new level of luxury.
Additionally, most group-friendly suites are located in prime spots, offering convenient access to popular attractions, dining, and entertainment, further streamlining your travel logistics.
Coordinating a group trip can be challenging, but opting for a suite makes planning a breeze. With everyone staying together, it becomes easier to organize activities and excursions as a cohesive unit.
Happy travels!