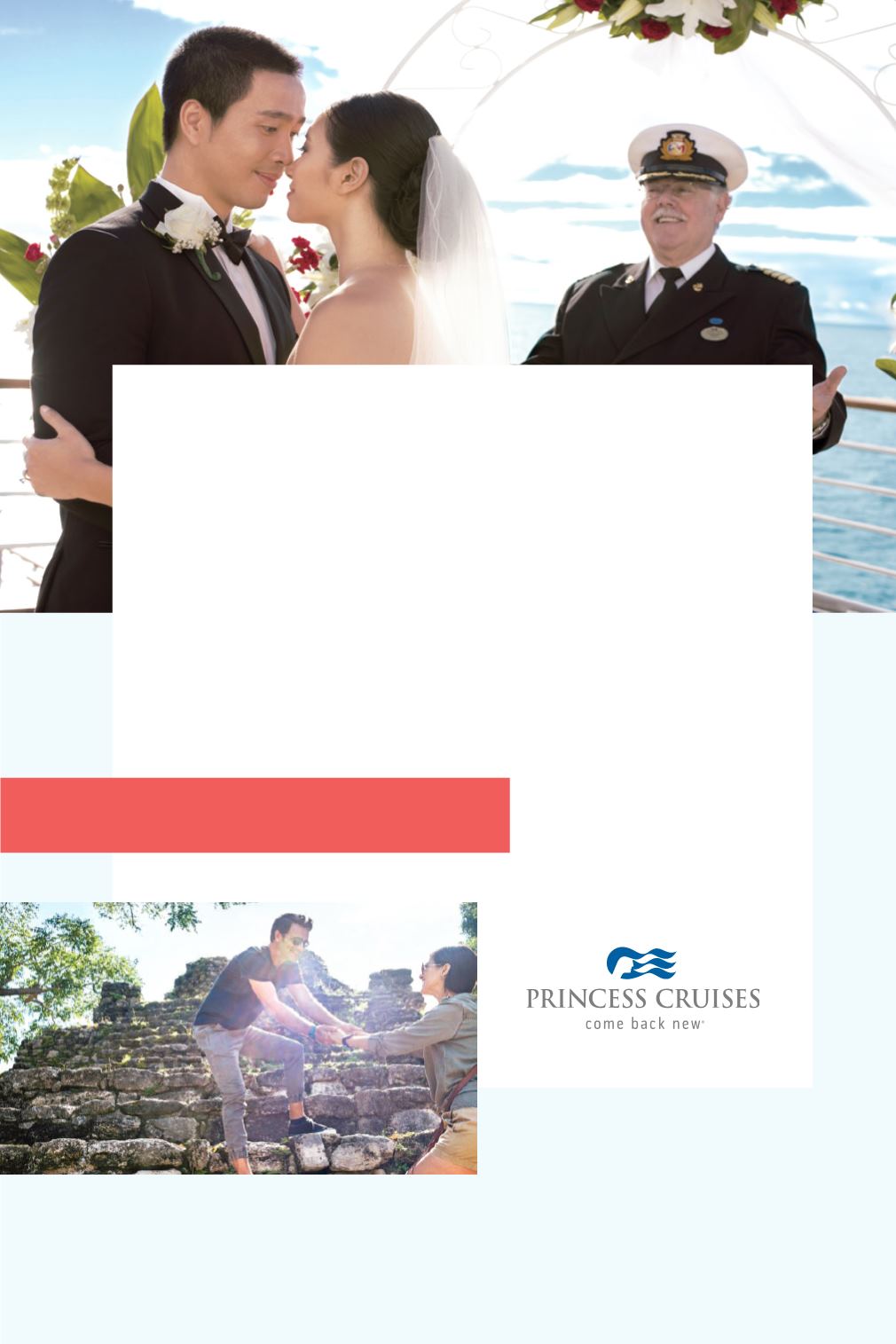 Terms and conditions: Fares apply only to minimum lead-in categories on a space-available basis at time of booking. Fares are per person, non-air, cruise-only, based on
double occupancy and apply to the first two passengers in a stateroom. Fares include taxes, fees & port expenses of up to $176 and are subject to change. Fares quoted in
CAD dollars. Please refer to the applicable Princess Cruises brochure or your travel agent for terms, conditions and definitions that apply to all bookings. ©2017 Princess
Cruise Lines, Ltd. Ships of Bermudan and British registry.
A Love that Lasts Forever
Princess' "Tie the Knot" wedding program
has grown to not only offer special At-
Sea ceremonies on all of its ships, but also
include fleet-wide Harbourside ceremonies
in embarkation ports or weddings Ashore
in select ports of call. Together these options
have created the cruise industry's most diverse
and unique wedding program, offering the
convenience of a wedding and honeymoon
in one customizable package that makes this
important event easy and hassle-free.
7-Day Caribbean
Regal Princess
®
8-Day Caribbean
Crown Princess
®
5-Day Caribbean,
Crown Princess
®
$50 shipboard credit!