The Top 5 Ski/Snowboard Destinations in the World
Go ahead and load up on the ski and snowboard wax — it's time to start planning your next great ski vacation. But before you hit the powder this winter, here are some expert suggestions on where to find the best, most exciting ski destinations where you can soak up some fun after a day of carving the slopes.
Whistler/Blackcomb British Colombia, Canada
North of Vancouver, the stunning "Sea to Sky" drive along Route 99 on Canada's picturesque Pacific coastline is just the start of the adventure awaiting you in Whistler/Blackcomb, British Columbia. With the Canadian Coast Mountain Range as its home, the resort has become a top winter and summer resort destination offering year-round entertainment for all ages. Boasting an annual snowfall of over 400 inches, and home of the 2010 Winter Olympics, Whistler/Blackcomb offers over 8,100 skiable acres towering over legendary Whistler Village. Perfect for romantic getaways as well as spring breaks, Whistler Village (open only to foot traffic) is full of restaurants, shopping and lively nightlife at many establishments like Maxx Fish, Tommy Africas and Garfinkles. In the summer months, the resort offers world-class mountain biking, hiking, golf and skiing on the Blackcomb glacier.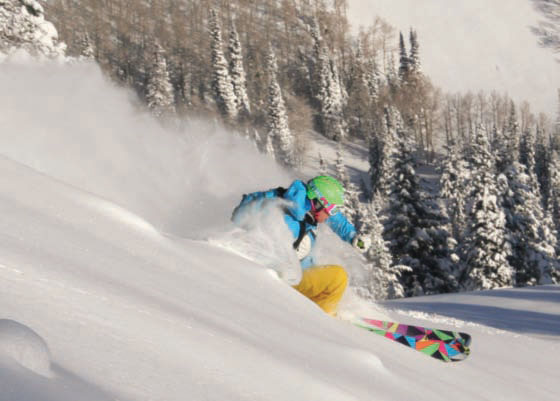 Salt Lake City,Utah, United States
(Including Park City, Canyons, Snowbird, Alta, Solitude, Brighton, Snow Basin and Sundace ski resorts)
Located in the foothills of Utah's magnificent Wasatch Mountain Range, Salt Lake City has rapidly grown to be one of the top destinations for vacationers all year round. From its classic "champagne powder " snow to its numerous National Park locations statewide, Utah has climbed to the top for many outdoor enthusiasts. Salt Lake City International Airport is conveniently located 45 minutes from six top-rated ski resorts with an average snowfall of 500-plus inches. The Cottonwood Canyons, home of Alta, Snowbird, Brighton and Solitude ski resorts, offer visitors some of the best skiing terrain in North America. The home of the Sundance Film festival, Park City, The Canyons and Deer Valley cater more towards families and the nightlife orientated crowd (one cannot visit Park City without spending a night at the historic "Harry O's" nightclub).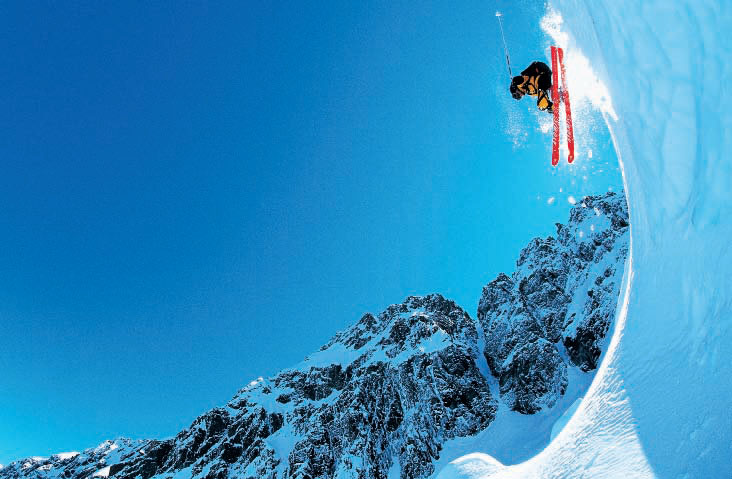 Wanaka, New Zealand
When the summer months grace the northern hemisphere, keep in mind that it's winter somewhere. That "somewhere" is Auckland, New Zealand, the heart of adrenaline sports. But even more notable would be the outrageous geographical landscape and the variety of wineries the small country has to offer. Located on the south island of the country, Queenstown is the hub of bungee jumping, jet boating, skydiving, zip-lining, skiing and snowboarding in the New Zealand Alps. The ski resorts of Cadrona, Treble Cone, and SnowPark, located near the town of Wanaka, are a short one and a half-hour drive from Queenstown. In the summer months, Lake Wanaka hosts many outdoor activities such as, golfing, wakeboarding/waterskiing, windsurfing, mountain biking and hiking. Make the trip across the International Date Line and witness with your own eyes the landscape and filming location of the "Lord of the Rings" film series.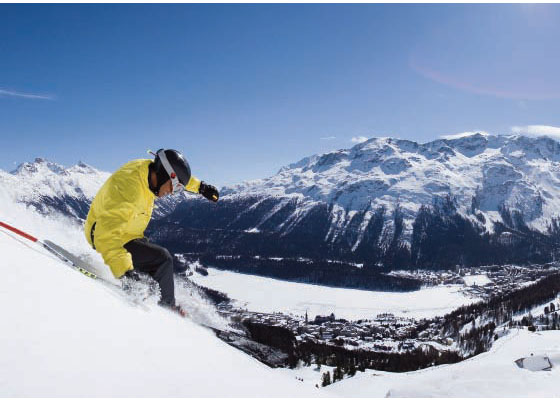 St. Moritz, Switzerland
Boasting 217 miles of prime ski runs, St. Moritz will dazzle skiers and boarders with Alpine thrills all day long. Located in the Upper Engadin, this chic, elegant and exclusive locale is truly blessed with an abundance of sunshine and idyllic weather. And thanks to its altitude, ranging between 5,900 to 10,800 feet above sea level, snow is always guaranteed. Highly modern ski lifts ensure a short wait time and a maximum of efficiency in a region acclaimed for its variety — after all, it was here that winter tourism was born almost 150 years ago. Carving paradises, free ride slopes, spacious bunny hills and a glacier downhill run lure snow sport aficionados from every direction. When it comes to snow and family-friendly fun, St. Moritz is tough to beat.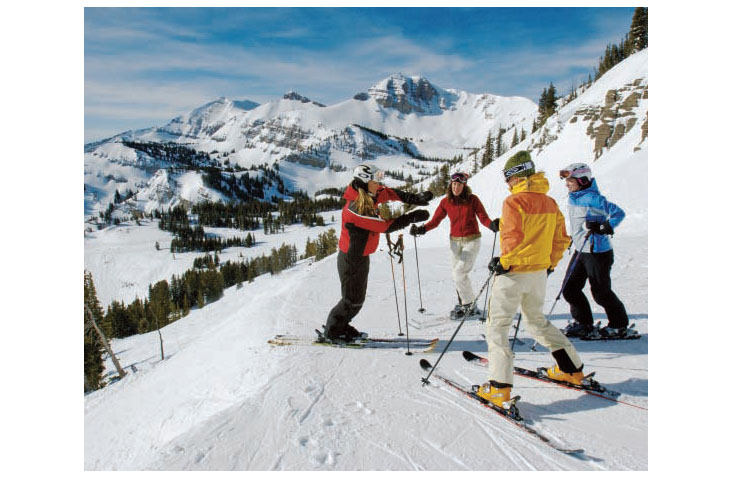 Jackson Hole, Wyoming, United States
Saddle up and tip your hat as you arrive in the cowboy-esque western town of Jackson, Wyoming — home of Teton Village and the legendary Jackson Hole Mountain Resort. Surrounded by the massive Grand Teton National Forest, Jackson Hole has become a winter sports magnet with its 450-plus inches of annual snowfall, 2,500 acres of inbounds terrain (including extreme limits runs like Corbet's Couloir) and unlimited out-of-bounds terrain. Beyond the ski resort, Jackson has many activities and resources to offer such as golfing, world-class fishing, hiking, mountain biking, rodeo, dog sledding, shopping, dining, nightlife (the "Cowboy Bar" is a must visit), arts and music festivals. If all of this is not enough to entertain you, just under two hours to the north, visitors can experience he first established National Park, Yellowstone.
The TRAVELSAVERS Advantage
TRAVELSAVERS Products and Services