Capital City Cool
If you've ever questioned the "coolness" of Washington, D.C. or wondered if there's more to its
landscape of world-class museums and memorials, then get ready to be impressed! Apart from its
a-list of "must-see" sites like the white house, U.S. capitol, and Lincoln memorial, the Captial city remains a hip and diverse destination packed with spectacular restaurants, vibrant nightlife and an internationally-recognized performing arts scene.
No matter the season, there's never a shortage of sights and cultural activities to experience in D.C. From the Cherry Blossom Festival in spring to the Independence Day parade and fireworks show on the Forth of July, and the lighting of the National Christmas Tree in December, there is never a bad time to visit this historic, yet trendy city.
Keeping it Hip
If you're one of the many who had previously visited D.C. as a child, now is a great time to get reacquainted with the city as it continues to buzz with energy from last year's presidential election. Just like you, the city continues to evolve, moving beyond its rightful reputation as the seat of the world's most powerful democracy. Today you'll find the D.C. swarming with an array of hip hotels like the new W Hotel and the newly remodeled Four Seasons, as well as a sensational collection of hot restaurants like Oyamel, CityZen, and J&G Steakhouse. For after-dark activities, D.C. boasts some fantastic nightlife options. Should you prefer a Broadway production or the ballet, be sure to check out one of the city's top theaters like the Arena Stage, John F. Kennedy Center for the Performing Arts or the National Theater. Highly recommended for live music fans, the 9:30 Club presents one of the greatest venues in the country for hearing the latest indie bands.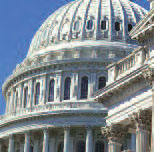 Museums and Historical Hotspots
Whether or not this is your first visit to D.C., you'll likely want to spend some of your days strolling the National Mall which contains many of the city's most famous attractions such as the U.S. Capitol, Washington Monument, Lincoln Memorial, and the U.S. Botanic Garden. Also located along the beautiful mall is the Smithsonian Institution which incorporates the world's largest museum complex and research organization. The immense facility is composed of 19 museums, nine research centers and the 163-acre National Zoo. Included among its incredible lineup of museums are the Air and Space Museum, American History Museum, Natural History Museum, and the interactive Postal Museum. For a historical reprieve, stop at Union Station, the most visited site in the city, containing over 100 places to eat, drink and shop. While there you can pick up a few souvenirs. The gorgeous building also hosts fantastic exhibitions and international cultural events. Hours are Monday-Saturday 10am-9pm, Sunday noon-6pm.
Dine Around the World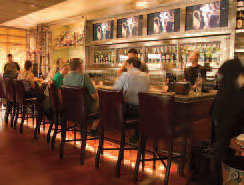 The capital's multicultural population has left an impressive imprint on its dining scene. In the mood for Lebanese? How about Belgian? Maybe it's time to try something new like Ethiopian? Whatever cuisine it is you're looking for, even if it's just the basic burger and fries, you can find it in D.C. Here are some recommended places to get a bite...
Japanese: Kaz Sushi Bistro
Middle Eastern: Zaytinya
Belgian: Brasserie Beck
Ethiopian: Etete
Hottest new restaurant: Bourbon Steak
Best burger in town: Good Stuff Eatery
Take a Walk
Plan to leave your car parked because the absolute best way to see and experience D.C. is on foot. The city happens to be one of the easiest to navigate due to its public transportation. Take advantage of the Metrorail subway system to get you around the city. 106 miles of track link the
Metro rails 86 stations which are near virtually every attraction. 1-day passes good for unlimited travel are only $7.80 and a 7-day unlimited travel pass can be purchased for $39. Once you've learned how to get around using the Metrorail system (and it's quite simple), you'll save time and be able to see many more sites.
The TRAVELSAVERS Advantage
TRAVELSAVERS Products and Services