Day Tripping From Paris By Rail
"More and more I like to take a train. I understand why the French prefer it to automobiling—it is so much more sociable, and of course these days so much more of an adventure, and the irregularity of its regularity is fascinating." Gertrude Stein, 1943
Ah, Paris the city of light, magic, and romance. From the majestic Eiffel Tower and Notre Dame Cathedral to the Arc de Triomphe and fashionable Champs Elysees, Paris is a treasure-trove of architecture, history, and unequalled beauty. So why in the world would you ever want to step away from it, even for a day?
Whether it's your first trip to the city or your fifth, a day trip into the French countryside offers a relaxing and sometimes well-needed break from the bustle of the city. Here you' ll discover an inspired world of lush vibrant gardens, breathtaking chateaus, charming villages and impeccable regional cuisine all within a two hour train ride or less from Paris. Consider including one of these great day jaunts into your next Parisian vacation.
Commune With Nature And Royalty In Foutainbleu
If the hectic pace of the city has you longing for a little fresh air and serenity, then pack your walking shoes and head to Fontainebleau, located just 35 miles southeast of Paris. Set amidst a dramatic landscape of thick woodlands and rolling hills near the shores of the Seine and the Loing rivers, Fontainebleau is best known as having hosted French aristocrats and the Parisian bourgeoisie for extended stays over a century ago. In fact, it seems much hasn't changed here since that time. Today, the town and the scenic Forest of Fontainebleau continue to lure nature seekers, shoppers, history buffs from the confines and congestion of Paris, whether for a day or longer.
Though hikers, horseback riders, rock climbers, mountain bikers, and Sunday walkers will find plenty of adventure in the Forest of Fontainbleau, the town itself is a shopper's haven with many great stores and restaurants. By far, the most popular site in the area is the Palace of Fontainebleau, one of the largest royal French palaces. The 16th century residence has been occupied by French kings for nearly 700 years, including Napoleon. Visitors to the palace can tour the Grand Appartements at will, including Napoleon's own suite. Guided tours are available for the Petits Appartements and the Napoleon Museum. The palace gardens are open daily and are free of charge.
For more information on Fontainebleau, the Palace of Fontainebleau and area events visit www.uk.fontainebleau-tourisme.com.
Experience Opulence At The Palace Of Versailles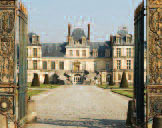 It's good to be king or queen. But since it's highly unlikely many of us are next in line for a throne, it's nonetheless fascinating to discover what it may have been like to live as royalty during the golden age of opulence. Located on the southwestern edge of Paris, the town of Versailles is best known for being the site of the vast royal palace and gardens built by King Louis XIV. The Palace of Versailles continues to represent one of history's grandest and most elaborate examples of wealth and power to have ever graced Europe or the world. What began as a small hunting lodge in 1624 by King Louis XIII, was eventually enlarged many times over into a jaw-dropping structure by King Louis XIV. It wasn't until 1837 when the building began its transformation into a museum dedicated to French history.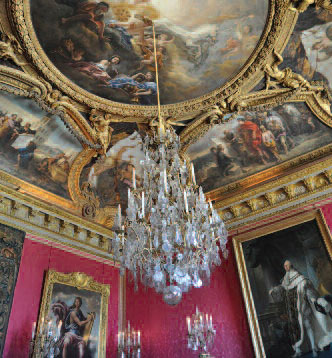 Each year nearly 3.2 million visitors arrive at the palace grounds to walk about its manicured gardens and fountains, and through its gilded rooms and salons adorned with breathtaking treasures, antiquities and art. However, if you want to bypass the swell of crowds which descend up the palace in the summer months and on weekends, arrange a private tour of the State Apartments, which include a tour of the Hall of Mirrors and other prominent rooms such as the chambers and antechambers of King Louis XVI and Marie Antoinette.
For more information on the Palace and the town of Versailles visit www.chateauversailles.fr and www.versailles-tourisme.com.
Tour Monet's Gardens And Home In Giverny
Claude Monet's (1840-1926) name will forever be synonymous with two things: French Impressionism and water lilies. And just like his paintings, there's much to admire in Giverny (zhee-vayr-nee). Monet lived here from1883 to 1926, diverting a river and then planning and planting this pastoral paradise, all in a concerted effort to paint it. While much of this master painter's work can be found on display in various museums throughout Paris and the world, it's his home and gardens in Giverny that remain a testament to the beauty which he so adored. A tour of Monet's famous water garden and home not only sheds deeper insight and appreciation into the artist's life, but reveals how he came to lead the Impressionist movement and help invent modern abstract art.
Gardeners, nature lovers and art enthusiasts can relax among the scenery's peacefulness and gaze at the water lilies which captivated Monet, as well as walk through his large farm house. On the first floor of the house is a large dining room and kitchen—including the salon where Monet painted. Reproductions of his most well-known paintings line the walls, all the originals now reside in museums. The upper level of the home features Monet's bedroom and collection of smaller sized bedrooms. But it's the gardens that will appeal to most visitors. Plan to visit early in the day, as it can get quite busy here, especially during the peak flowering season. Monet's gardens and home are open April through October.
For more information on Giverny and visiting Claude Monet's home and gardens. Visit www.fondation-monet.fr/uk/.
Mingle With Mickey And Friends At Disneyland Paris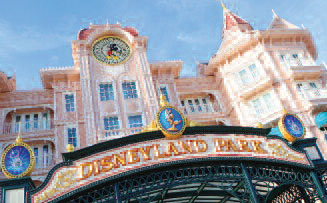 For more information on Giverny and visiting Claude Monet's home and gardens. With approximately 15 million visitors yearly, Disneyland Paris has emerged as Paris' most visited sight. Having overtaken the Eiffel Tower as the most popular tourist destination in the Paris region, Disneyland Paris is the fourth most visited theme park in the world, behind Walt Disney World's Magic Kingdom, Disneyland, and Tokyo Disneyland.
All of Disney's classic characters and many of the innovative rides found at its other amusement parks are here, but with a French twist of course. The park also hosts a few unique rides such as the Indiana Jones and the Temple of Peril coaster. A "must see" for children, Disneyland Paris will please even the young at heart with its 48 attractions and green, idyllic setting. Long time Disney aficionados, as well as first-time visitors to the park, will appreciate what is arguably the fairest Magic Kingdom-style park in the company's wide-ranging amusement park portfolio.
Much of Disneyland Paris takes its attraction lineup from the original Disneyland in California, but expands upon it in every way imaginable. With Pirates of the Caribbean, It's a Small World, and Big Thunder Mountain, almost all the classic attractions are represented here in updated forms. As well, the park features five themed areas or lands: Main Street, U.S.A.; Fantasyland, Frontierland, Adventureland and Discoveryland. Here families can go wild in the West, join the pirates on the high seas, wander in the labyrinth with Alice, travel back in time or fast-forward into the future — the possibilities for fun are limitless. The best times to visit the park (when crowds are at a minimum) are mid-January to late March, mid-April to mid-July, and mid- September to early December.
The TRAVELSAVERS Advantage
TRAVELSAVERS Products and Services